Functional Training Specialist - FTS
The TFA Functional Training Specialist Course is our flagship Speciality Course.  This enables you teach Resistance Training, HIIT, Mobility and Bootcamp based Fitness Classes as well as Small Group Offerings backed by evidence based science.
Course Includes
1.9 ACE CECs, 15 AFAA CEUs, 1.8 NASM CECs. | 19 Hour Live Training | Hard Copy Manuals and Certificate upon completion | Discounts on TFA Courses | Partner Brand Discounts
Learn and Understand all Functional Movement Patterns of Human Movement
Learn and Understand the correct mechanics of foundational lifts and effective cueing techniques
Identify Acute Variables of a Fitness Program such as Repetitions, Sets, Rest Periods and Tempo to Achieve Muscular Strength, Muscular Development and Local Muscular Endurance
Demonstrate and Incorporate the "R.A.M.P." Model of Warm-up.
Learn to Incorporate Principles of Periodization, Supercompensation, General Adaptation Syndrome and Overload to create a split program.
Learn to creater appropriate Goals for Accumulation, Transmutation and Realization Phases of a Training Cycle
Understand the various pathways of ATP Production through Direct Phosphorylation, Fast Glycolysis and Slow Oxidative Glycolysis.
Apply understanding of metabolic pathways with cardiorespiratory zones
Develop appropriate Work to Rest Intervals between cardiorespiratory training bouts.
Develop appropriate selection of exercise sequencing within a training session.
Learn correct execution and cueing techniques of Class Presentation
Design 5 Different Fitness formats, Namely: Bootcamp, HIIT, Resistance for Local Muscular Endurance, Resistance for Muscle Development, Mobility.
Create Small Group Offerings
Create long term adherence within an exercise program by using the rule of twos.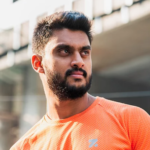 Shubhag Rao
MSc(c) High Performance Strength & Conditioning, ACE - CPT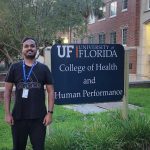 Vinay Shankar
MS(c) - Exercise Physiology and Kinesiology, NSCA TSAC-F, NETA - CPT, GEI, ACE - CPT, AFAA - GFI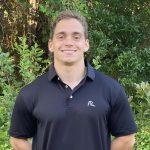 Max Huberman
BS - Exercise Science, MS(c) - Exercise Physiology and Kinesiology, NSCA - CSCS
Chandrika V
NSCA-CSCS, ACE - CPT, 500 RYT, PN 1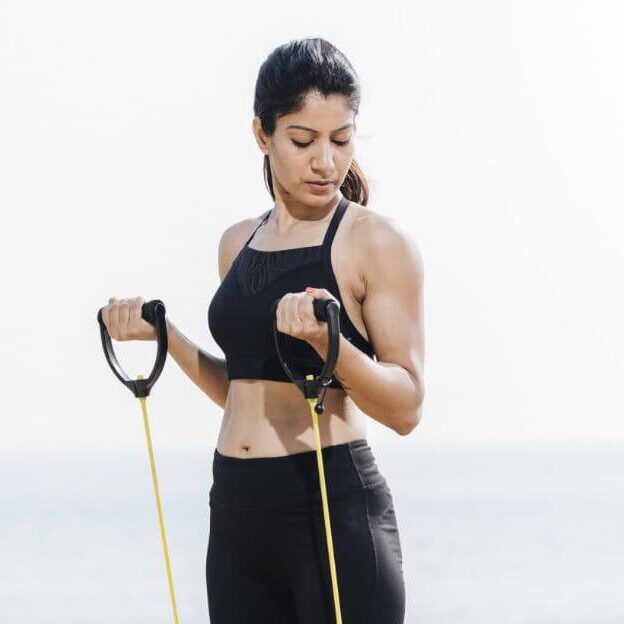 Usha Rao
Group Exercise Specialist
AFAA - GFI, Warrior Master Instructor - India
Frequently Asked Questions
Given the fact that exercise professionals skilled in group HIIT/ Bootcamp/ Resistance Training are very limited in number, Functional Training Specialists earn roughly INR Rs. 1000/ Hour. 
Considering taking 3 classes a week, a Functional Training Specialist may earn 3 (classes a week) x 4 (weeks in a month) = Rs. 12,000 per month.
Apart from Freelancing, Many of our Learners have been placed at leading fitness tech companies in India. An average salary of our learners are Approx. 4 Lakhs per Annum
In order to Achieve the Functional Training Specialist Credential, the following criteria must be met:
complete attendance of the course
completion of individual program design assignment
completion of team task activity
active participation in practicals
ability to demonstrate correct cueing technique
If any criteria is not met, mediations shall be offered.
Eligibility Requirements for the role of "Functional Training Specialist" as decided by the TFA Board of Certification are as follows:
- Above 18 Years of Age
- Class 12/ 2nd PU Pass in any stream
If you do not meet this criteria, you may contact the TFA Board at certification@thefitclub.net and file an appeal
TFA Certified Functional Training Specialist Credentials do not have any expiry.
We offer face to face teaching support and ensure all our learners understand practical applications as well as theoretical concepts. 
We take pride in the fact that we have succeeded in shaping group exercise instructors in creating lasting programs for their participants
The Functional Training Specialist Credential is a pathway to deeper conceptual learning. This course definitely sets the path to our GFI and CFT Credentials which is currently offered for FREE with this course. The TFA Certified Group Fitness Instructor and Fitness Trainer credential ensures competency of the certificant, and ensures the certificant is well versed in all professional practices of their job role.
Our Certificates are Blockchain Backed 100% Digital credentials powered by netcredential.com, view a sample certificate here: https://netcredential.com/verify/BlzP41415b