Group Strength Coach - GSC
The TFA Group Strength Coach Certification Program is a flagship entry level examination developed by TFA's Board of Certification.  Upon completing this certification, you will be deemed competent to teach Resistance Training, HIIT and Bootcamp based Group Fitness Classes.
Introduction
Kinesiology
Anatomy & Physiology
Biomechanics of Exercise
Training Principles
Movement Patterns
Warm up and cooldown technique
Exercise Programming and Sequencing
Presentation and Cueing
Participant Engagement
Safety & Risk Management in Group Fitness
Virtual Coaching Skills
Healthy Lifestyle Promotion
Participant Screening and Evaluation
Kinetic Chain Interactions and Postural Distortions
Special populations & Chronic Conditions
Professionalism and Career Growth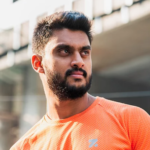 Shubhag Rao
MSc(c) High Performance Strength & Conditioning, ACE - CPT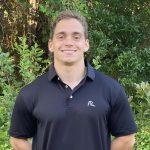 Max Huberman
BS - Exercise Science, MS(c) - Exercise Physiology and Kinesiology, NSCA - CSCS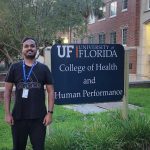 Vinay Shankar
MS(c) - Exercise Physiology and Kinesiology NETA - CPT, GEI, ACE - CPT, AFAA - GFI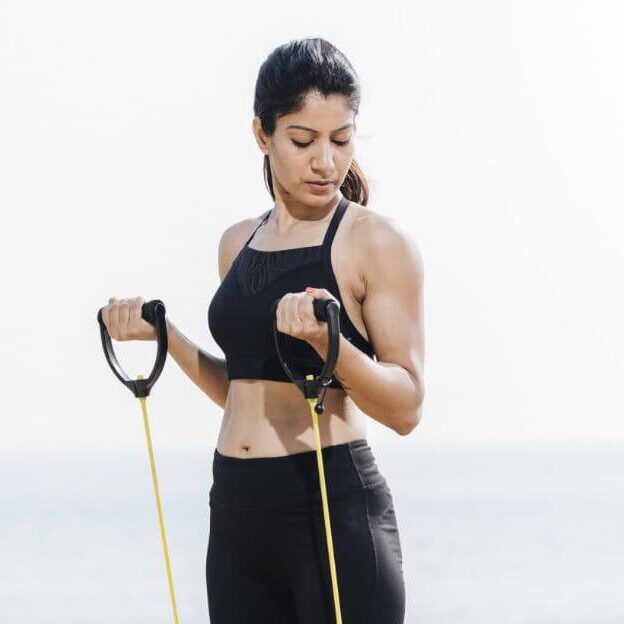 Usha Rao
Group Exercise Specialist
AFAA - GFI, Warrior Master Instructor - India
Download the Student Handbook
Frequently Asked Questions
Given the fact that exercise professionals skilled in group HIIT/ Bootcamp/ Resistance Training are very limited in number, TFA Certified Group Strength Coaches may earn roughly INR Rs. 1000/ Hour. 
Considering taking 3 classes a week, a TFA Certified Group Strength Coach may earn 3 (classes a week) x 4 (weeks in a month) earn Rs. 12,000 per month.
Apart from Freelancing, Many of our Learners have been placed at leading fitness tech companies in India. An average salary of our learners are Approx. 4 Lakhs per Annum
Yes, You can Register by Clicking Here.
Purchase of TFA certification preparation materials is not required in order to become eligible to sit for the GSC exam and does not guarantee a passing score.
PART A: Written Assessments
All candidates must submit a written class programming sheet to the TFA Board of Certification. This assessment shall be self administered and has a time limit of 1 week from the date of assignment. Candidates shall be given a class format goal and would have to design all elements of the class based on the same. Written assessments shall be graded on a total of 15 marks with a passing score of 9/15.
PART B: Proctored Assessments
TFA Board of Certification has partnered with TagScores, India's Leading Examination platform which offers proctored, digitally administered examinations.
All candidates attempting the examination shall be monitored from the time of exam setup, video recordings shall also be scrutinized by external invigilators appointed by TFA's Board of Certification. Candidates found using malpractice shall be permanently banned from appearing for all TFA Certifications.
TFA Board of Certification has determined that proctored assessments shall be in the form of One Hundred (100) objective, multiple choice questions, with a cut score of 70%. Duration of this exam is 2 Hours (120 Minutes).
Eligibility Requirements for the role of "Certified Group Strength Coach" as decided by the TFA Board of Certification are as follows:
- Above 18 Years of Age
- Class 12/ 2nd PU Pass in any stream
- CPR, AED AND FIRST AID
If you do not meet this criteria, you may contact the TFA Board at certification@thefitclub.net and file an appeal
All TFA certified professionals are required to renew their certification every two years. TFA Certification requires each professional to obtain 2.0 Continuing Education Credits (CECs) every 2 years. An annual renewal fee includes the maintenance and continued availability of TFA member benefits and services as well as an updated Certificate. The renewal fee is INR Rs. 1600. The TFA renewal fee covers a 24 month period of time, starting from the original date of certification and expiring two years from this date.
Recertification Access will be available in your account and by email.
TFA Certified professionals require a minimum 2.0 Continuing Education Credits (CECs) every two years.
TFA Accepts ALL NETA, ACE, AFAA, NASM and ACSM Approved Providers
We offer face to face teaching support and ensure all our learners understand practical applications as well as theoretical concepts. 
We take pride in the fact that we have succeeded in shaping group exercise instructors in creating lasting programs for their participants
The Group Strength Coach certification is the most comprehensive group exercise program in the industry, upon completing the certification program, you should be ready to to deliver successful group exercise programs to your participants.
However, If you plan on offering Individualized Personal training program, We would recommend you to take our Personal Training Mentorship Program, which can help you gain NCCA Accredited credentials for the same.
Essentials: Group Strength Training (19 Hours, In Person/ Zoom)
Essentials: Basics of Exercise Science
(22 Hours, on Zoom)
Essentials: Integrated Fitness Training
TFA Workshops are not preparatory in nature, however provide a practical understanding and support towards an Individual's practice. Attending TFA's workshops do not guarantee a passing score of the Group Strength Coach Exam.
Our Certificates are Blockchain Backed 100% Digital credentials powered by netcredential.com, view a sample certificate here: https://netcredential.com/verify/BlzP41415b
ECSI programs are offered in association with the American Academy of Orthopaedic Surgeons and the American College of Emergency Physicians—two of the most renowned medical organizations in the world. These organizations provide medical direction to ECSI and stand behind the content of our training materials.